Branding is a standout amongst the most critical parts of any business, vast or little, retail or B2B. A compelling brand procedure gives you a noteworthy edge in progressively aggressive markets. Our Branding work is dependably handle driven – and an extraordinary procedure. It's the same procedure used to make the greatest and best brands do on the planet. While a few organisations will claim to have a "restrictive" brand building prepared, our own is attempted and genuine.
Reputation management system advancement: Do you have an online reputation issue that is adversely affecting your business? We can unquestionably offer assistance! We create custom methodologies for managing slippery contenders, disappointed representatives or significantly sustain more genuine and client requirement ORM campaigns. We are viable as well as exceptionally discrete with all the work we do inside. Our work is ordinarily part into individual and brand reviews as each has its own remarkable issues connected with it. No issue is too huge or too little for us. Give us a chance to sort out your complex circumstances.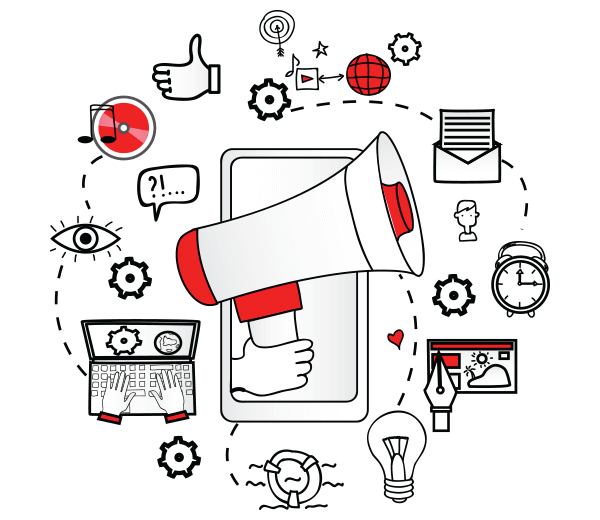 Social media plays an important role in the success of a website. Being on social media you can create a brand of your own. There are different social media platforms for advertising however, it is not necessary to get social on each and every platform. We select the platform depending upon your goals. Social Media Optimization (SMO) a part of digital marketing is defined as the practice of promoting your business, products, services, brand or event on social channels like Facebook, Instagram, Twitter, You tube, Google+ and LinkedIn.
Increase your brand awareness among people who have not heard of much about your brand on social media channels like Facebook, Instagram, You Tube.
Keep existing customers engaged by posting relevant content on social media platforms. We believe in quality rather than quantity of the post.If you are in manufacturing business or in service industry and you want to generate more leads for your business, we promote your brand on Facebook, Instagram.